Thank you to all 496 participants from over 41 countries, both in person and virtually, for your valuable contributions to IVEC 2023.
In 2023, the International Virtual Exchange Conference took place in São Paulo, Brazil. We were delighted to have welcomed you in one of the most vibrant and innovative cities of South America, full of color and experiences to enjoy.
IVEC is the largest and most prominent event on Virtual Exchange, providing a forum for instructors, administrators, instructional designers, and educational leaders from institutions around the world interested in technology, international education, and new pedagogies.
Virtual Exchange (also known as Collaborative Online International Learning – COIL, Globally Networked Learning, or Telecollaboration) extends authentic opportunities for intercultural and transnational learning to students within K-16 classrooms, as well as through co-curricular activities.
FAUBAI, the Brazilian Association for International Education, together with the Universidade Estadual Paulista (Unesp), have been confirmed as the hosts of the 5th International Virtual Exchange Conference.
Since 2017 FAUBAI has been developing and promoting the Virtual Exchange movement in Brazil. 
To institutionalize the initiative, the Association proposed and has been developing the Brazilian Virtual Exchange – BRaVE Program to empower and certify Brazilian Higher Education Institutions to become increasingly involved in this vital internationalization-at-home activity. 
Therefore, it is a great pleasure to co-organize this event in Brazil. 

Listed among the three largest and most important Brazilian universities, UNESP stands out as an example of extreme success among the multicampus institutions around the world. As one of three public universities maintained by the government of the state of São Paulo, UNESP offers quality education while developing strategic research and interacting with the society through the provision of services for the community.
A pioneer in Brazil to take up the Virtual Exchange movement brought to the country by FAUBAI, UNESP has become directly involved with developing and implementing an institutional initiative to foster this internationalization at home action. Over the years, we have developed strong partnerships and sought to become a model to help increase the reach of the BRaVE Program to other institutions in Brazil. We are therefore delighted to, together with FAUBAI, co-organize this first edition of IVEC in the southern hemisphere. 
SAMPA, MORE THAN YOU COULD EVER IMAGINE
In 2023, the International Virtual Exchange Conference will take place in São Paulo, Brazil. We look forward to welcoming you in one of the most vibrant and innovative cities of South America, full of colour and experiences to enjoy.
Are you looking for Virtual Exchange/COIL partners?
Visit our colleagues at COIL Connect!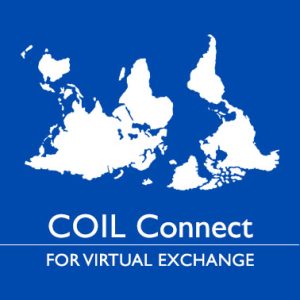 WE PROUDLY PRESENT OUR SPONSORS
The conference organizers gratefully acknowledge the generous support provided by our sponsors. If you wish to become a sponsor and explore different promotional opportunities, please contact us at info@iveconference.org